Content
The WIT Transactions collection is divided into seven core research areas. Click on the subjects listed below relating to your fields of interest: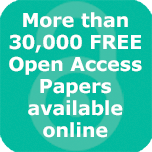 The collection can also be viewed by the 26 narrowly defined subject areas displayed in the eLibrary Directory on the right side of this page.
To view the WIT Transactions Editorial Board please click here.
As an integral part of our publishing process WIT Press adheres to the following Publication and Malpractice statement.
WIT Press Publication Ethics and Malpractice Statement (PDF)
Open Access
Visitors can search and directly view abstracts from all papers without charge or restriction.

All full text papers are included in WIT's Open Access collection. These PDF papers are FREE for you to download, without the need to register or log in.