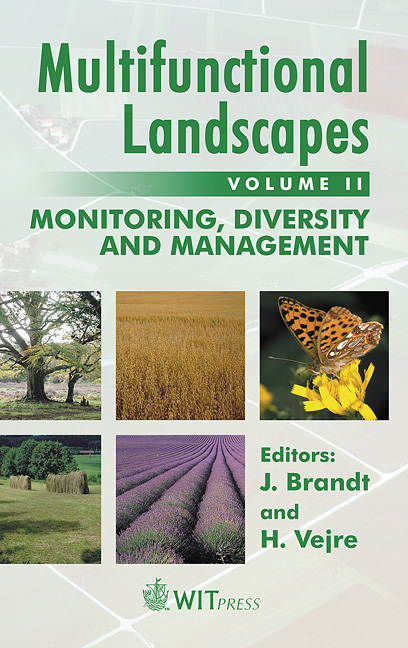 Multifunctional Landscapes Volume II
Monitoring, Diversity and Management
Edited By: J. BRANDT, University of Roskilde, Denmark and H. VEJRE, The Agricultural University, Copenhagen, Denmark
$269.00 (free shipping)
Advances in Ecological Sciences
The pressure on land resources in densely populated industrialized countries is now immense. Multifunctional management is therefore a prerequisite for the sustainable use of landscapes, and the only general strategy that may address the problems created by constantly growing demands on resources arising from production, residence, dumping of waste, habitat, ecosystem services, and recreation.

Encouraging interdisciplinary discussions concentrating on a conscious and precise use of related concepts, and emphasizing the practical application of landscape sciences and management, Multifunctional Landscapes: Volumes I, II and III contain papers originally presented at the conference on this topic held in Roskilde, Denmark in 2000. These have since been peer-reviewed and revised for publication.

This volume focuses on the discussion and research recommendations relating to three different aspects of future landscape research concerning planning and management: Monitoring Multifunctional Landscapes; Biodiversity Versus Landscape Diversity in Multifunctional Landscapes; and Complexity of Landscape Management.

Multifunctional Landscapes: Volume I (ISBN: 1-85312-930-5) presents a new framework for understanding and interpreting landscapes and their various functions and values in space and time, while Volume III (ISBN: 1-85312-935-6) highlights continuity and change.