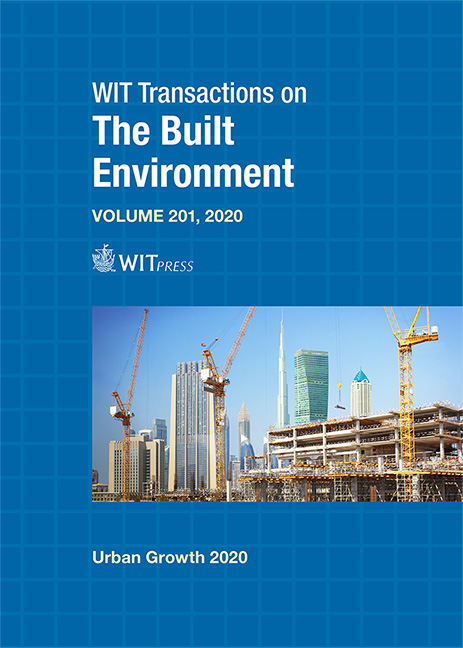 This book is a
forthcoming
release and is not yet available
Notify when available
Urban Growth and the Circular Economy II
Edited By: W. P. De Wilde, Free University of Brussels, BELGIUM
$243.00 (free shipping)
WIT Transactions on The Built Environment
The quest for the sustainable city has until recently focused on the efficient use of resources with the application of technical advances giving rise to the definition of SMART Cities. The economic model emphasised, however, is still "linear" in the sense that the design and consumption follow the pattern of extraction of natural resources, manufacturing, product usage and waste disposal.
The continuous growth of the urban population has given rise to the emergence of a new model which responds better to the challenges of natural resource depletion as well as waste management. This model has been called the "circular economy".
The circular economy is a concept based on the reuse of what up to now has been considered wastes, reintroducing them into the production cycle. The objective of the circular economy is to reduce consumption and achieve savings in terms of raw materials, water and energy, thus contributing to the preservation of resources in order to reach sustainable development.
The achievement of the goals proposed by the circular economy requires the cooperation of the community, alongside technological changes and advances.
Closely associated with the concept of the sustainable city and the circular economy is the need to develop networks, not only within the city itself but also across other city regions to ensure governance based on cooperation.

Formed of research studies presented at the 2nd International Conference on Urban Growth and the Circular Economy, this volume covers such topics as: Infrastructure and eco-architecture; Green urban areas; Landscape and planning; City heritage and its regeneration; Quality of life; Urban transport; Energy systems; Water reuse; Air contamination; Water pollution; Waste management and recycling; Noise pollution; Waste water systems; Risk analysis; Recreation in the city; Coastal cities; Socio-economic issues; Law and regulation; Production of goods and services; Consumption issues; New design practices; Smart technologies; Mobility in the city; Safety aspects; Smart habitats; Systems resilience; City governance; Community participation; Water heritage protection; and Circular economy at city level.