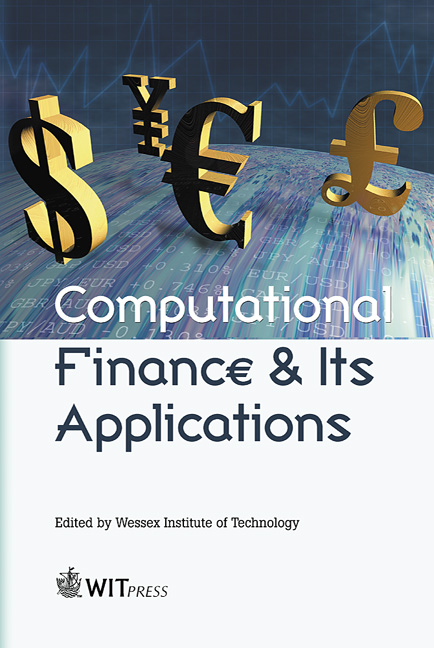 Computational Finance and its Applications
Edited By: Wessex Institute of Technology, UK
$276.00 (free shipping)
WIT Transactions on Modelling and Simulation
Intelligent computational systems have become increasingly important in many financial applications while traditional techniques are constantly being improved and developed as a result of the power of modern computer systems.
Reflecting the considerable interest and ever-increasing amount of development work going on in the field, this book features most of the contributions presented at the First International Conference on Computational Finance and Its Applications. It will be invaluable to both professionals and academics involved with financial modelling and engineering, and computational intelligence in finance.
The papers included focus on current advances within the following areas: Trading Strategies; Risk Management; Credit Risk; Derivatives Pricing; Advanced Computing and Simulation; Expert Systems and Decision Support; Time Series Analysis and Forecasting; and High Frequency Financial Data.