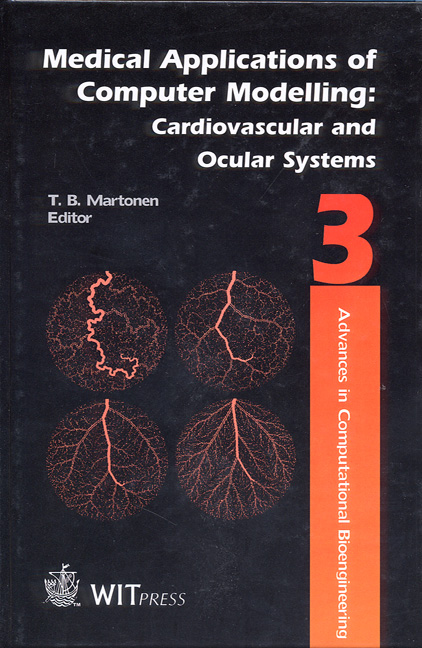 Medical Applications of Computer Modelling
Cardiovascular and Ocular Systems
Edited By: T.B. MARTONEN, US Environmental Protection Agency, USA
$262.00 (free shipping)
Advances in Computational Bioengineering
"This book clearly demonstrates how the rigorous application of computational mathematics can illuminate problems in medicine and biology, and contains excellent examples. The chapters on fluid flow in branching vessels are particularly good, containing a thorough review of the biological and mathematical aspects of the problem as well as informative results of numerous simulations."
PHYSIOLOGICAL MEASUREMENT
Designed for use in both academic and research environments, this volume addresses applications of computer modelling and fluid dynamics to cardiovascular and ocular systems. Emphasis is placed on demonstrating the important roles that mathematical theory and computer technology can play in the medical arena, and general scientific concepts are integrated with specific technical issues throughout.

An introduction to actual problems encountered by investigators, rather than a comprehensive review of the subject, Medical Applications of Computer Modelling: Cardiovascular and Ocular Systems is designed to inspire further medical research combining mathematics, physics and engineering with computer technology.
A companion volume, Medical Applications of Computer Modelling: The Respiratory System is also available from WIT Press.