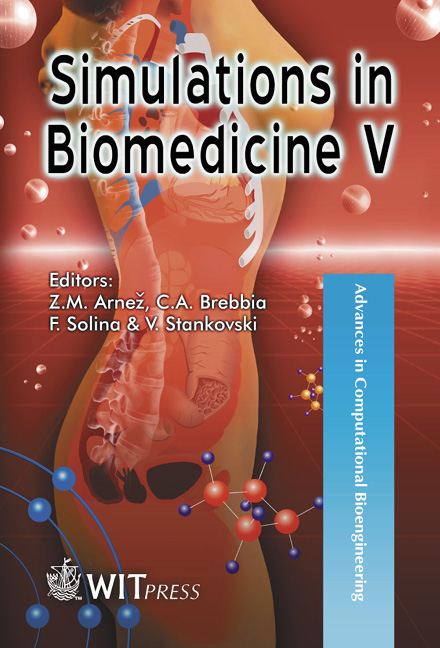 Simulations in Biomedicine V
Edited By: Z.M. ARNEZ, University Medical Centre, Ljubljana, Slovenia, C.A. Brebbia, Wessex Institute of Technology, UK, F. SOLINA, University of Ljubljana, Slovenia, V. STANKOVSKI, University Medical Centre, Lj
$469.00 (free shipping)
Advances in Computational Bioengineering
WIT Transactions on Biomedicine and Health
Computer models have become increasingly successful in simulating biological phenomena. The advantages of this approach are numerous, particularly in biomedicine where it has led to a better understanding of the mechanics of physiological processes. The use of computational models has also spread to many applications in medicine, as demonstrated by the contents of this volume.

Containing papers presented at the Fifth International Conference on Computer Simulations in Biomedicine, the book covers a broad spectrum of topics on applications in this area. The contributions featured are arranged in sections according to their medical and biological perspective in order to make the contents more accessible to medical professionals.

Over 50 papers are included and these are divided under the general headings: Simulation of Physiological Processes; Cardiovascular System (Vascular System; Lung; Cardiac; Applications); Artificial Limbs & Joints – Orthopaedics & Biomechanics; Electrical Stimulation (Functional Electrical Stimulation; Cellular Engineering); Data Acquisition & Computer Vision – Analysis & Diagnostics; Applications of Artificial Intelligence in Medicine; and Virtual & Intelligent Environments.