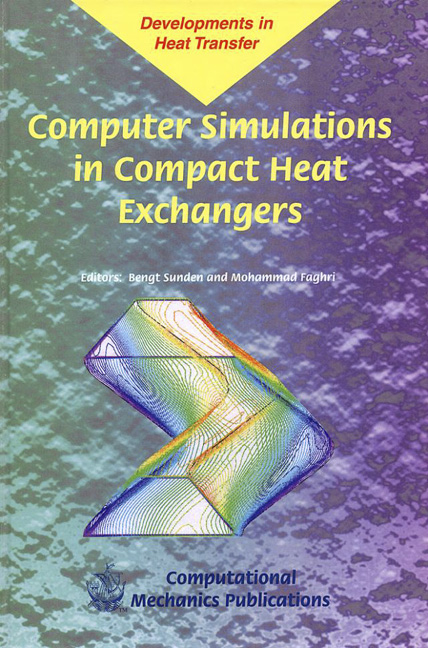 Computer Simulations in Compact Heat Exchangers
Edited By: B. Sundén, Lund University, Sweden, M. Faghri, University of Rhode Island, USA
$234.00 (free shipping)
Developments in Heat Transfer
"This book gives a summary of a great deal of the work performed for determining flows and heat transfer in channels often used in compact heat exchangers Individuals involved in performing computational fluid dynamic analysis in forced flow situations should consider purchasing Computer Simulations in Compact Heat Exchangers. Research libraries should also add this to their collection."
APPLIED MECHANICS REVIEW
During recent years, numerical methods for solving flow and heat transfer problems have been developed to such an extent that reliable predictions of the velocity and temperature fields, associated pressure drops and heat fluxes relevant to compact heat exchangers are possible in many cases. This book shows recent advances in computer simulations in compact heat exchangers as well as describing limitations and areas where further research and development are needed.