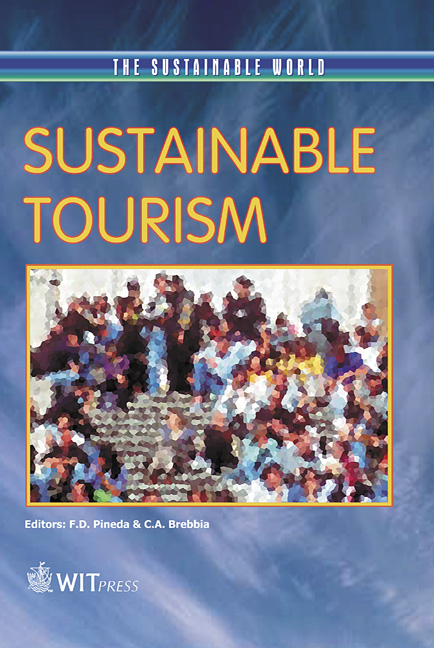 Sustainable Tourism
Edited By: F.D. PINEDA, Complutense University, Spain and C.A. Brebbia, Wessex Institute of Technology, UK
$331.00 (free shipping)
WIT Transactions on Ecology and the Environment
"...presents an exhaustive variety of sustainable tourism issues... full of ideas for students looking for research topics, ideal for case-study hunters, while many articles are practical enough for ecotourism practitioners too."

ECO CLUB

The demands of tourism can contribute to the destruction of the natural and cultural environment upon which it depends and it is therefore essential to find ways to protect these environments for present and future generations.

Exploring issues concerned with accomplishing environmental, social and economic sustainability of tourism, the papers featured in this volume come from the first international conference on this topic. The contributors adopt a multi-disciplinary approach designed to foster greater understanding and collaboration between scientists and social science experts, practitioners and policy makers.

Papers are grouped under the following headings: Tourism Impact; Tourism Strategies; Sustainable Tourism; Ecotourism; Cultural Tourism; Coastal Issues; Tourism and Protected Areas; Tourism, Infrastructure, Transport and Hotels; Surveys and Analysis; IT in Tourism.