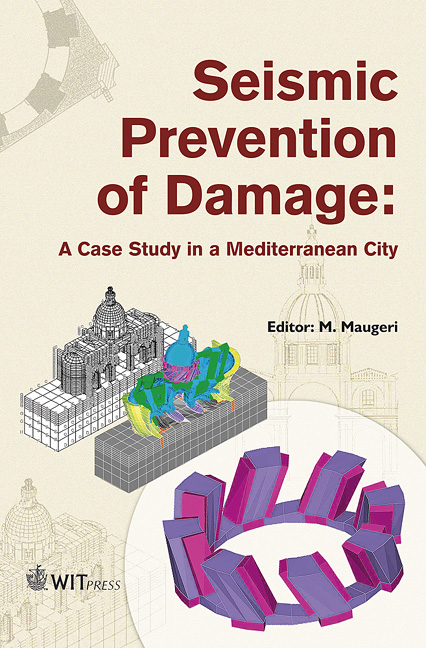 Seismic Prevention of Damage
A Case Study in a Mediterranean City
Edited By: M. Maugeri, Universita di Catania, Italy
$365.00 (free shipping)
Advances in Earthquake Engineering
WIT Transactions on State-of-the-art in Science and Engineering
The recent destructive earthquakes of Kocaeli and Duzce in Turkey exemplify the high seismic risk of the Mediterranean area, close to the contact between various tectonic plates and therefore frequently shaken by earthquakes of medium or high intensity.
The scientific, social and political awareness of the seismic risk prompted the Italian Department of Civil Protection to fund a Research Project on earthquake damage scenarios for a high-risk area in the Mediterranean. A subsequent Research Project, focussed on detailed scenarios and actions for seismic prevention of damage, was financed by the "Istituto Nazionale di Geofisica e Vulcanologia" (INGV).
A multidisciplinary team researched the analysis and mitigation of seismic risk in Catania, a mid-sized Mediterranean city subjected to medium-high earthquake risk. This book summarises the results of the two-year project, which involved geology, geophysics, geotechnical, structural and transportation engineering and urban planning.
The book includes material that will be valuable to many specialists including environmental, civil, earthquake and civil defence engineers, geologists, geophysicists and town planners, and will be a useful guideline for seismic hazard assessment and seismic risk evaluation, prevention and mitigation.