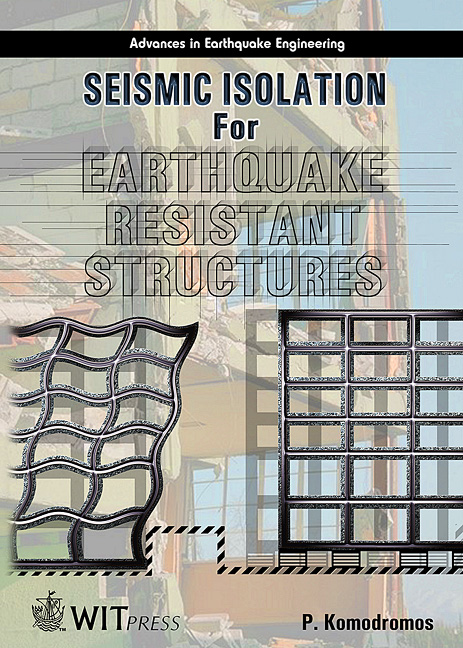 Seismic Isolation for Earthquake Resistant Structures
Authors: P. Komodromos, USA
$193.00 (free shipping)
"Basic theories and knowledge on base isolation are clearly presented almost in layman's terms. This makes the method of base isolation approachable to undergraduate students and junior engineers...a useful reference in practical design of base-isolated structures."

APPLIED MECHANICS REVIEWS

Ground motion, due to earthquake excitation, often induces disastrous disturbances that severely affect structures and their contents. Conventional earthquake-resistant design focuses on the strengthening of structures to resist these disturbances and avoiding structural collapse, whilst little attention is given to the prevention of damage.

This state-of-the-art volume provides a thorough exploration of seismic isolation, an innovative performance-based design approach, which can be used to minimize earthquake induced loads, and to mitigate or reduce resulting damage in low- to medium-rise buildings. Written by a leading specialist in the field, it will enable practicing engineers and students to understand this alternative concept and how it can be utilized in an effort to successfully encounter strong earthquakes and to alleviate both their economic and human consequences.