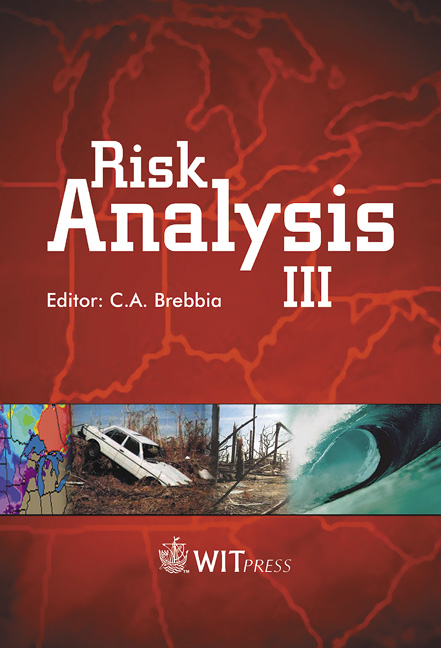 Risk Analysis III
Edited By: C.A. Brebbia, Wessex Institute of Technology, United Kingdom
$676.00 (free shipping)
Management Information Systems
WIT Transactions on Modelling and Simulation
The analysis and management of risk and mitigation of hazards is essential in our increasingly complex society.

Containing edited versions of papers presented at the Third International Conference on Computer Simulation in Risk Analysis and Hazard Mitigation (RISK), this volume covers a series of important research topics which are of current interest and which have practical applications. The contributions included are concerned with all aspects of risk analysis and hazard mitigation, ranging from specific assessment of risk to mitigation associated with both natural and anthropogenic hazards.

Over 70 papers are included and these cover specific topics within the following subject headings: Estimation of Risks; Hazard Prevention, Management and Control; Emergency Response; Data Collection and Analysis; Air Quality Studies; Soil and Water Contamination; Floods and Droughts; Seismic Hazards; Landslides and Slope Movements.