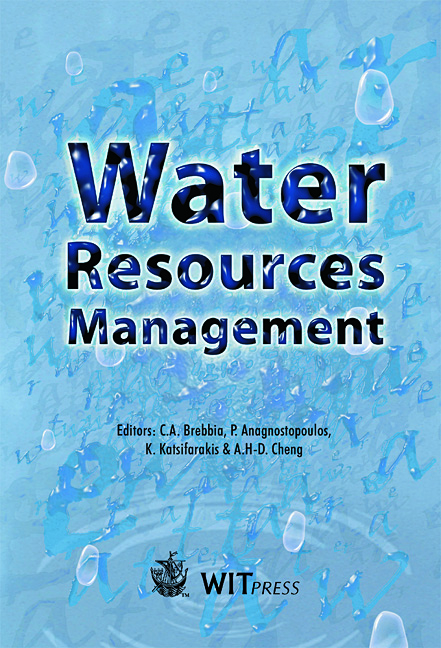 Water Resources Management
Edited By: C. A. BREBBIA, Wessex Institute of Technology, United Kingdom and P. ANAGNOSTOPOULOS, Aristotle University of Thessaloniki (AUTH), Greece and K. L. KATSIFARAKIS, Aristotle University of Thessaloniki, Greece and A. H-D. CHENG, University of Mississippi, US
$346.00 (free shipping)
Progress in Water Resources
WIT Transactions on Ecology and the Environment
As population increase boosts demand, and pollution and climate change adversely affect availability, the management of water resources is becoming an issue of growing importance and complexity throughout the world.

In this timely volume, which contains papers presented at the First International Conference on Water Resources Management, engineers, scientists and other professionals from many countries provide a wide range of contributions detailing the latest developments in this critical area.

Almost forty papers covering the following topics are included: Decision Support Systems; Irrigation Water Management and Planning; River Basin Management; Residential Water Management; Wastewater Treatment and Management; Quality and Pollution Control; Flow in Pipes and Open Channels; Hydrological Modelling; Groundwater Flow; Coastal and Estuarine Flow; Reservoirs and Lakes.