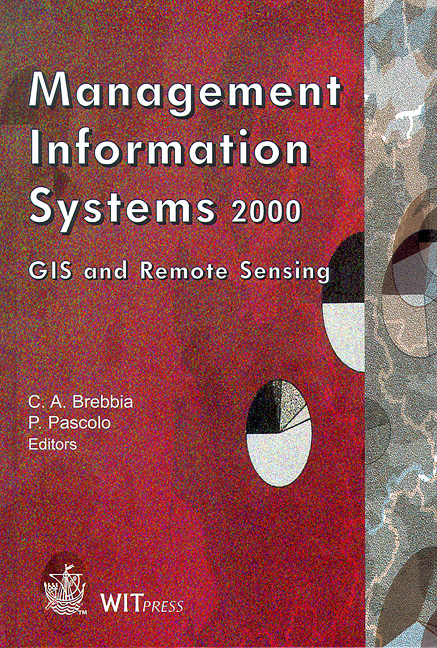 Management Information Systems 2000: GIS and Remote Sensing
GIS and Remote Sensing
Edited By: C.A. Brebbia, Wessex Institute of Technology, UK; P. Pascolo, Universita degli di Udine, Italy
$445.00 (free shipping)
Management Information Systems
WIT Transactions on Information and Communication Technologies
Management Information Systems (MIS) are rapidly finding applications in many areas including environmental conservation, economic planning, resource integration, cartography, urban planning, risk assessment, pollution control, and transport management systems.
Representing the state-of-the-art in MIS, the contributors to this book reflect on the ways in which this technology plays an active role in linking together economic development and environmental conservation planning through its own unique characteristics. They also review its growing use in various fields of application.
The papers featured were originally presented at the major international conference Management Information Systems 2000 and span the following broad range of topics: Environmental Management, Economic Development Management, Applications of GIS, Modelling Issues, MIS in Training and Education, The World Wide Web, Applications of MIS, Remote Sensing, Integrated Modelling and Management, and Hydro-Informatics and Geo-Informatics.