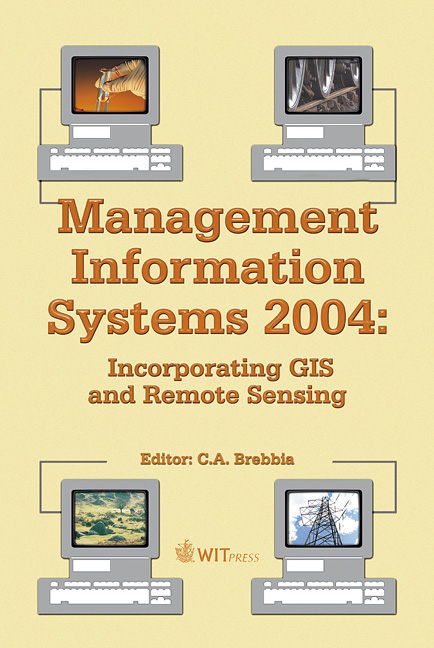 Management Information Systems 2004: Incorporating GIS and Remote Sensing
Incorporating GIS and Remote Sensing
Edited By: C.A. Brebbia, Wessex Institute of Technology, UK
$298.00 (free shipping)
Management Information Systems
WIT Transactions on Information and Communication Technologies
Management Information Systems (MIS) are rapidly finding applications in many areas, including environmental conservation, economic planning, resource integration, cartography, urban planning, risk assessment, pollution control and transport management systems. The technology plays an essential role by bringing different disciplines together and thus initiating new development strategies.

This volume features papers from the Fourth International Conference on Management Information Systems. Different aspects of MIS including GIS, GPS and remote sensing are covered together with new applications.

The papers are classified under the following section headings: Applications of GIS and GPS; Applications of MIS; Remote Sensing; Information System Strategies; Hydroinformatics and Geoinformatics; and Transportation.