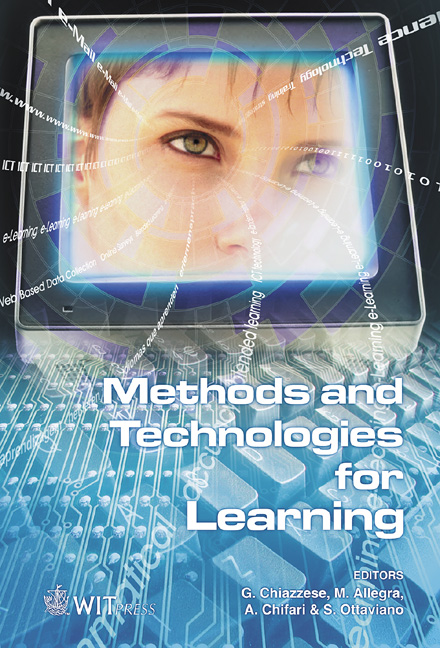 Methods and Technologies for Learning
Edited By: G. Chiazzese, M. Allegra, A. Chifari and S. Ottaviano, Italian National Research Council, Institute for Educational Technology, Italy
$558.00 (free shipping)
WIT Transactions on Information and Communication Technologies
For more than a decade the rapid growth of ICT and its use in education have generated a lot of changes in traditional educational structures as well as interest in defining new models for designing advanced learning solutions.
This book provides an overview of international perspectives regarding the latest innovations and results in different fields of education. In particular, it is addressed to all those who are interested in exploring methodologies and extending their knowledge of current research in education and training technologies.
The wide variety of contributions provides an interesting and useful account of some of the major issues and controversies facing researchers, academicians, professors, educational scientists and technologists in most of the educational contexts in which ICT is applied.
Over 90 papers are featured and these are divided under headings including: Online Education and Training; Innovative Teaching and Learning Technologies; Collaborative Learning Environments; Navigation Strategies and Comprehension; Mobile Learning; Quality Issues of Distance Learning Processes; Knowledge Management and E-learning; Learning Technologies for Primary and Secondary Schools; Educational System for People with Special Needs.