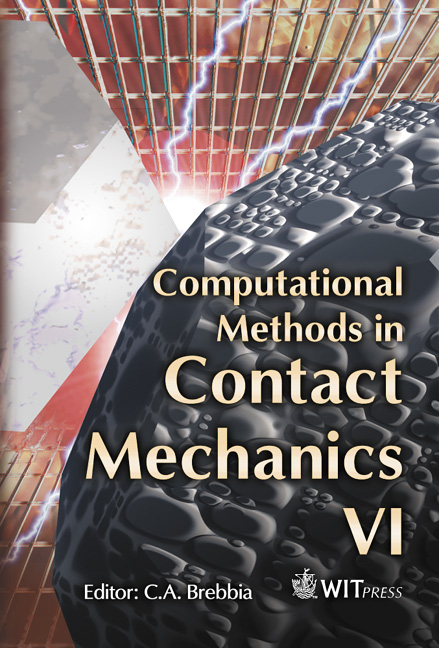 Computational Methods in Contact Mechanics VI
Edited By: C.A. Brebbia, Wessex Institute of Technology, UK
$198.00 (free shipping)
Computational and Experimental Methods
WIT Transactions on Engineering Sciences
Modern engineering design has led to the realization of the importance of contact problems in many technological fields.

Including discussions of mechanical models, numerical aspects, experimental measurements and engineering applications as well as other topics related to the subject, this volume features the proceedings of the Sixth International Conference on Computational Methods and Experimental Measurements in Contact Mechanics. Particular emphasis is placed on the application of advanced theories, while the contributors have also been encouraged to critically review existing ideas and to explore new research ideas.

The papers presented are grouped into three different sections: Computational Methods; Experimental Results and Computational Mechanics; and Fracture, Fatigue and Wear.