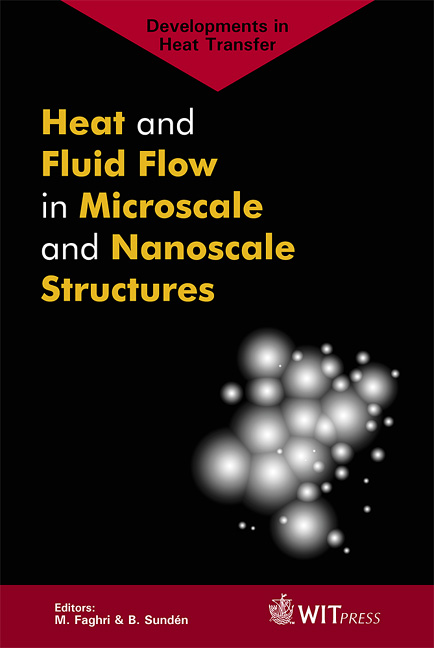 Heat and Fluid Flow in Microscale and Nanoscale Structures
Edited By: M. Faghri, The University of Rhode Island, USA and B. Sundén, Lund Institute of Technology, Sweden
$298.00 (free shipping)
Developments in Heat Transfer
"This book presents the state of the art in its field and gives a very good overview of the possibilities and the developments in future. It can be recommended for all workers and interested persons in this field"

ZAMM

Over the last 20 years, micro/nanoscale flow and heat transfer have been a most active area of interdisciplinary research, involving scientists from various specialities including engineering, physics, chemistry and materials science.

Presenting state-of-the-art knowledge in heat transfer and fluid flow in micro- and nanoscale structures, this book provides invaluable information for both graduate researchers and R&D engineers in industry and consultancy. All of the chapters are invited contributions from some of the most prominent scientists in the field and follow a unified outline and presentation to aid accessibility.