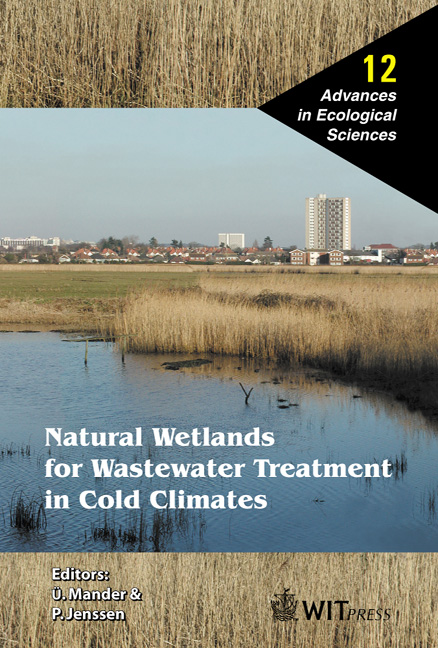 Natural Wetlands for Wastewater Treatment in Cold Climates
Edited By: U. MANDER, University of Tartu, Estonia and P.D. JENSSEN, Agricultural University of Norway, Norway
$227.00 (free shipping)
Advances in Ecological Sciences
"...valuable as a summary of factors that would affect the planning, design, and operation of constructed wetlands in the colder climates of North America and Europe."
JOURNAL OF ENVIRONMENTAL QUALITY
This volume presents 13 high-quality, up-to-date contributions about the potential, and use of, natural wetland ecosystems for wastewater treatment in cold climate areas. In this instance the term - natural wetlands - includes slightly man-influenced/changed (i.e. seminatural) wetland ecosystems, and free water surface treatment wetlands which normally have less constructive elements than subsurface flow treatment wetlands.

Together with its companion volume Constructed Wetlands for Wastewater Treatment in Cold Climates (ISBN: 978-1-85312-651-2), this book will be invaluable to researchers, planners, engineers and decision makers in the fields of applied ecology, ecotechnology, wastewater management, and environmental impact assessment.