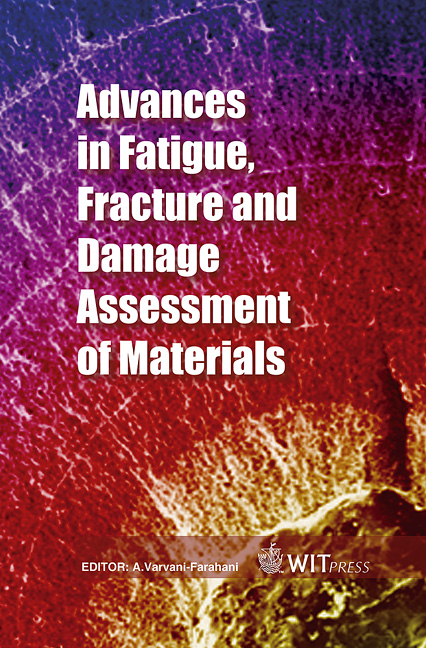 Advances in Fatigue, Fracture and Damage Assessment of Materials
Edited By: A. VARVANI-FARAHANI, Ryerson University, Canada
$448.00 (free shipping)
Advances in Damage Mechanics
WIT Transactions on State-of-the-art in Science and Engineering
The damage analysis of engineering materials and components is a prime concern in the durability assessment and integrity of engineering components in service. Engineering materials are routinely subjected to failure in a wide variety of applications in aeronautical, electronic, automotive, nuclear plant, petroleum and transportation industries.

This book presents the fundamental elements and theories in fracture and damage analysis, plus the recent research and advances in the development of the analytical and practical approaches required to assess the materials damage and the durability of structures.

The wide-ranging discussion on damage theories and practical issues in damage analysis will be of benefit to researchers, post-graduate students and engineers in practical sectors of durability and failure of materials and structures.