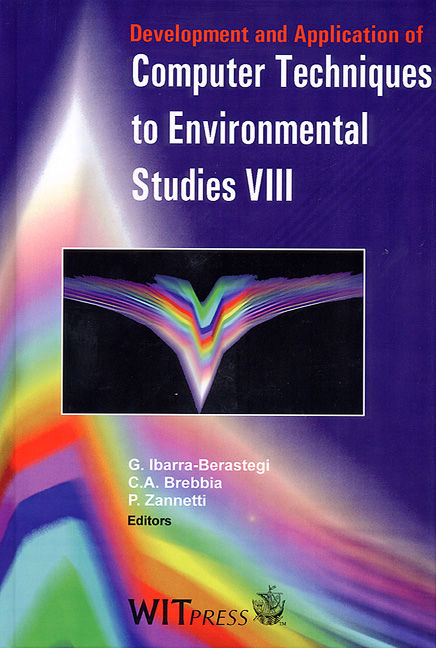 This book is currently not available from WITpress.
Notify when available
Development and Application of Computer Techniques to Environmental Studies VIII
Edited By: G. Ibarra-Berastegi, University of the Basque Country, Spain; C.A. Brebbia, Wessex Institute of Technology, UK; P. Zannetti, EnviroComp Consulting Inc., USA
$483.00 (free shipping)
WIT Transactions on Ecology and the Environment
Environmental concerns are now a top priority in the agendas of politicians, planners, developers, regulators, and industrialists. Compliance with environmental regulations is one of the key factors in urban and industrial development, particularly in the free-market societies in Western Europe and North America.
The use of computers in environmental sciences is paramount and this book presents the most recent developments and practical implementations in the theoretical, numerical and applicable aspects of computer analysis, simulation, modelling, control and forecasting for environmental applications. All of the contributions included were originally presented at the latest in a highly successful series of international conferences providing the scientific community with a unique forum for discussion on this topic.
Enlightening, informative and indicative of trends to come, the papers featured are divided into the following topics: Air Pollution; Water and Soil Pollution; Mathematical Modelling; Environmental Sciences and Engineering; Meteorology and Climatology; Surface and Groundwater Hydrology; Environmental Management and Decision Analysis; Databases; Satellite Data, Image Processing and Remote Sensing; Software Models.