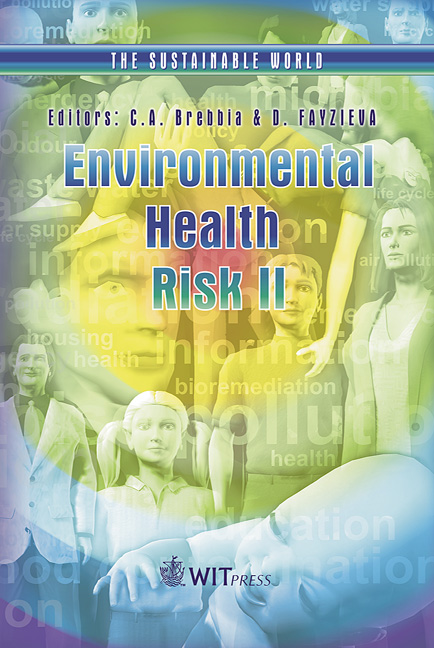 This book is currently out of stock and is not available
Notify when available
Environmental Health Risk II
Edited By: C.A. Brebbia, Wessex Institute of Technology, UK and D. Fayzieva, Academy of Sciences, Uzbekistan
$224.00 (free shipping)
WIT Transactions on Biomedicine and Health
As problems caused by environmental exploitation increase, related health issues are also becoming a source of major worldwide concern.

Containing many of the papers presented at the Second International Conference on the Impact of Environmental Factors on Health, this volume includes contributions from a variety of different countries. These report on studies carried out using modern scientific methodology in order to understand better and try to eliminate or considerably reduce hazardous factors from the environment and minimize associated health risks.

A wide range of issues related to health risk are considered and the papers featured are divided into the following sections: Water Quality Issues; Air Pollution; Radiation Fields; Accident and Man-Made Risks; Aral Sea Problems; Risk Analysis; Analysis of Urban Road Transportation Systems in Emergency Conditions.