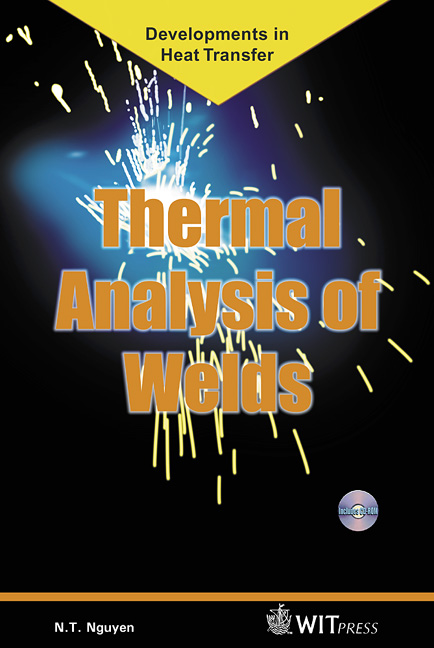 This book is currently not available from WITpress.
Notify when available
Thermal Analysis of Welds
Authors: N. Nguyen, HRL Technology, Australia
$298.00 (free shipping)
Developments in Heat Transfer
This book is written for postgraduate students, and welding, mechanical design and research engineers who deal with problems such as residual stresses and distortions of welds, design of welded structures, micro-structure modelling of welds and optimisation of welding sequences and procedures.
The subject is approached in a simplified way, focusing on heat conduction and step-by-step derivation of the analytical solutions using fundamental calculus. Solutions are given in closed form and are ready for use by means of simple integrals, while applications are demonstrated through easily accessible case studies.
Special features include new analytical solutions developed by the author for various 3D heat sources and a CD-ROM containing Visual Basic programs combined into the WHEATSIM (weld heat simulation) package.