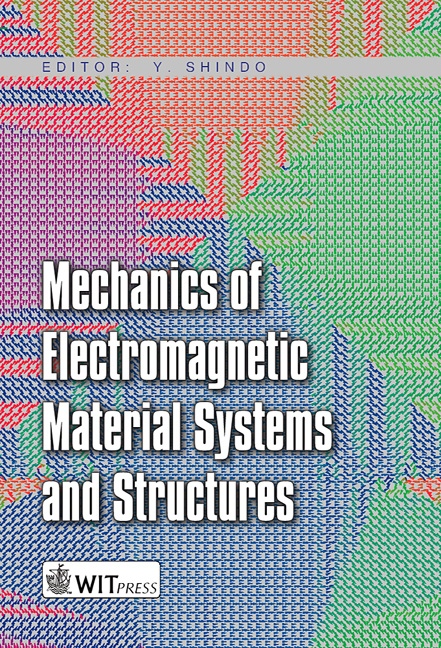 Mechanics of Electromagnetic Material Systems and Structures
Edited By: Y. Shindo, Tohoku University, Japan
$286.00 (free shipping)
In recent years, the science of electro-magneto-mechanics has developed rapidly because of its possible extensive practical applications in fields such as smart material systems and structures, microelectromechanical systems (MEMS), bio-medical devices, superconducting devices, and magnetic fusion reactors.
Detailing recent developments in this exciting interdisciplinary field, this volume features a selection of papers presented at the Symposium on Electro-Magneto-Mechanics that formed part of the 14th US National Congress of Theoretical and Applied Mechanics (USNCTAM 14).
The contributions cover a varied range of subject areas and aspects from state-of-the-art fundamental research to applied research and applications in emerging technologies. They are divided under the following main headings: Magnetoelasticity; Piezoelectric Fracture and Damage Mechanics; Piezoelectric Buckling, Stability and Vibration; and Smart Sensors and Actuators.