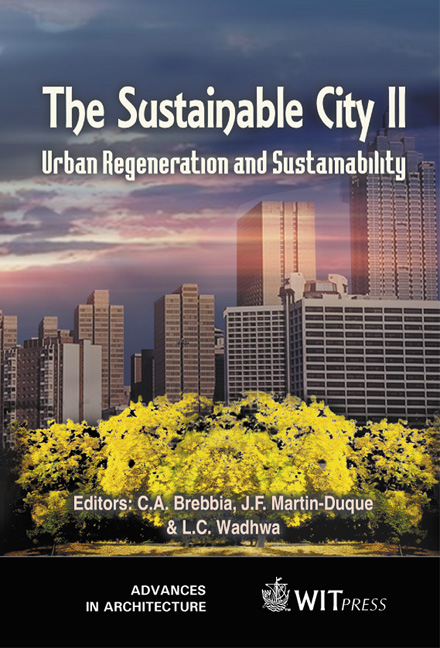 The Sustainable City II
Urban Regeneration and Sustainability
Edited By: C.A. Brebbia, Wessex Institute of Technology, United Kingdom and J.F. MARTIN-DUQUE, Universidad Complutense, Spain and L.C. WADHWA, James Cook University, Australia
$924.00 (free shipping)
WIT Transactions on Ecology and the Environment
Urban areas produce a series of environmental problems that arise from the consumption of natural resources and the consequent generation of waste and pollution. These problems are continuing to grow and new solutions, without adverse effects, therefore need to be developed in order to maintain the quality of life desired by the community.

This book contains most of the papers presented at the Second International Conference on the Sustainable City, and addresses the many interrelated aspects of the urban environment together with the importance of finding sustainable solutions.

Almost 100 contributions from a variety of specialists working in many different countries are included. These are divided under the following headings: Strategy and Development; Planning, Development and Management; Restructuring and Renewal; Cultural Heritage and Architectural Issues; Land Use and Management; Environmental Management; The Community and the City; Public Safety and Security; Traffic and Transportation; Transport Environment and Integration; Agriculture and the City; and Energy Resources.