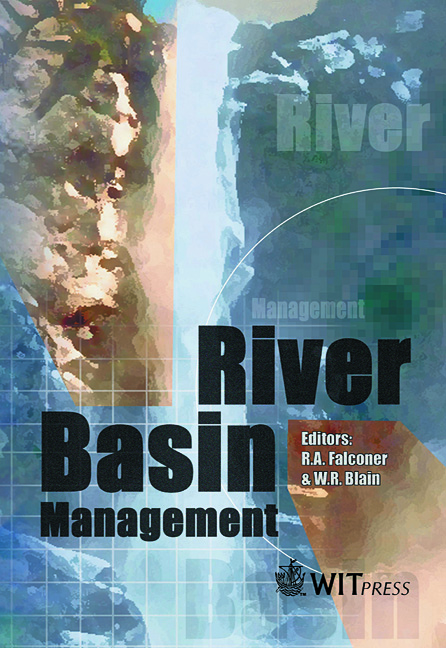 This book is currently out of stock and is not available
Notify when available
River Basin Management
Edited By: R.A. FALCONER, Cardiff University, United Kingdom and W.R. BLAIN, Wessex Institute of Technology, United Kingdom
$352.00 (free shipping)
Progress in Water Resources
WIT Transactions on Ecology and the Environment
In recent years there has been growing worldwide concern about a wide range of issues relating to the management of riverine basins. Significant advances have now been made in the development and application of hydroinformatics software tools, integrated within management information systems, to ensure that efficient and cost-effective environmental management and engineering decisions are made.

Presenting contributions from the First International Conference on River Basin Management, this book marks the increasing academic and professional interest being shown in this field.

Topics highlighted include Total Catchment Modelling and Management; Riverine Hydraulics and Hydrology; Flood Mapping and Prediction; Wetland Restoration and Management; Water Quality and Environmental Modelling; Ecological and Bacteriological Perspectives; Hydrological Modelling, GIS and Remote Sensing; Hydroinformatics Technologies; and Engineering Solutions and Case Studies. Specific projects from a wide range of areas including Western and Eastern Europe, North America, Asia, the Middle East and Far East are also reviewed.

The papers featured will be of interest to many specialists including environmental managers, consulting engineers and planners, and staff in regulatory authorities, government departments and water companies, as well as the scientific and academic communities.