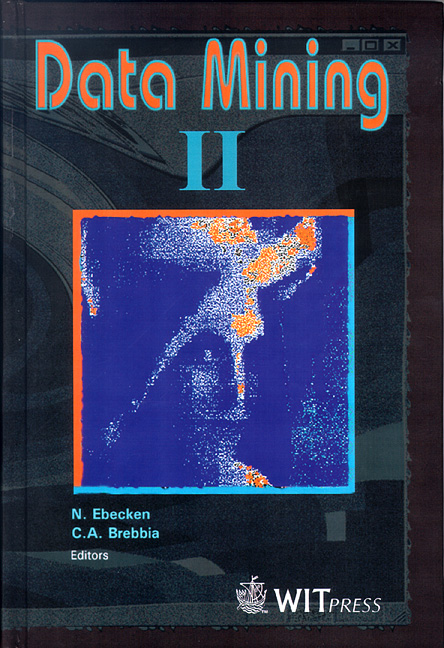 Data Mining II
Edited By: N.F. F. Ebecken, COPPE/UFRJ, Brazil and C.A. Brebbia, Wessex Institute of Technology, UK
$558.00 (free shipping)
Management Information Systems
WIT Transactions on Information and Communication Technologies
A fascinating new interdisciplinary field, Data Mining makes it possible to extract explicit knowledge hidden in large databases and to enhance this by adding specialist findings. Financial institutions have derived considerable benefits from its application, while other industries and disciplines are now applying the methodology to increasing effect.

In this book, researchers and application developers from many different areas share state-of-the-art research results and practical development experiences. All of the contributions were originally presented as invited talks and refereed papers at the Second International Conference on Data Mining.

Over 60 papers are featured and these are divided under the following headings: Applications of Data Mining in Science, Engineering, Business, Industry and Medicine; Data Warehousing and Databases; Internet Applications; Data Mining Methodologies; Knowledge Discovery and Data Mining; Neural Networks and Decision Trees; Genetic Algorithms and Parallel Techniques; Visualisation in Data Mining; Clustering and Classification Techniques; Tools for Pattern Discovery; Case Studies.