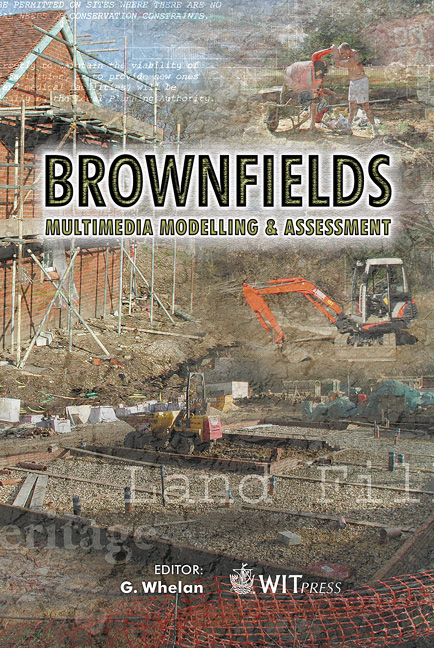 Brownfields
Multimedia Modelling and Assessment
Edited By: G. WHELAN, Pacific Northwest National Laboratory, USA
$131.00 (free shipping)
WIT Transactions on Ecology and the Environment
Multimedia modelling and assessment compartmentalizes the real-world environment into its respective components or processes and describes the linkages and interactions between these in order to facilitate more informed decision-making. The state-of-the-art in intermedia/multiple-media modelling has now significantly advanced to the point where full and deployable frameworks are available to help in the assessment process.

This book contains invited contributions first presented at the Second International Brownfields Conference . Each paper has been reviewed and revised to conform with suggested technical comments. Covering some of the most mature and widely used multimedia software technology products and approaches designed to support brownfields and hazardous waste site decision makers, the volume describes software tools and methods, and illustrates applications.

Brownfields: Multimedia Modelling and Assessment will raise awareness of the tools now available to deal with conflicting complexities associated with a multimedia environment, and foster closer communication and collaboration between developers and assessors from around the world.