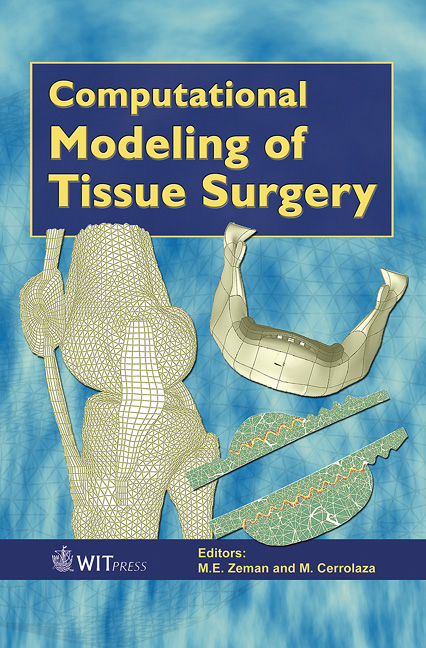 Computational Modeling of Tissue Surgery
Edited By: M.E. Zeman, Katholieke Universiteit Leuven, Belgium; M. Cerrolaza, Universidad Central de Venezuela, Venezuela
$248.00 (free shipping)
Advances in Bioengineering
WIT Transactions on State-of-the-art in Science and Engineering
In recent decades, the evolution of computational modeling has been primarily determined by the increasing power and speed of data transfer, visualization and other technological tools. This positive impact has inspired a new approach to study the human body and its structures.
Written by respected researchers from a range of disciplines, this book provides valuable information on different methods of modeling, simulation and analysis of hard and soft tissues. These techniques aim to develop tools that can offer a meaningful input to the medical practice.
The applications of computational modeling in biomechanics are vast, with many different trends having been developed worldwide. This book reviews the latest research on a selection of key issues.