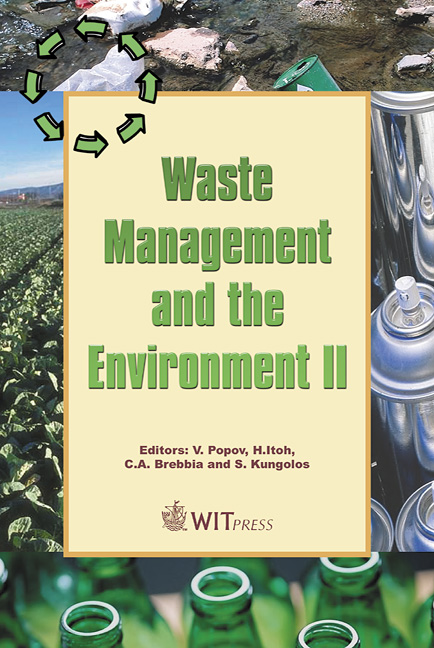 Waste Management and the Environment II
Edited By: C.A. Brebbia, Wessex Institute of Technology, UK, S. KUNGOLOS, University of Thessaly, Greece, V. POPOV, Wessex Institute of Technology, UK and H. ITOH, University of Nagoya, Japan
$598.00 (free shipping)
WIT Transactions on Ecology and the Environment
Waste management poses numerous problems and there is a significant need for more research on current disposal methods. Following the introduction of legislation in many countries, the emphasis is now on sustainable strategies. While these decrease the volume of waste that needs final disposal, answers to issues such as environmental and safety aspects of certain recycled materials or by-products of waste management activities, current technology improvements, and regulatory and monitoring problems still need to be found.
Highlighting present challenges and opportunities for progress, this book contains over 65 papers from the Second International Conference on Waste Management. The topics discussed will be of interest to government officials, waste disposal experts, research scientists specialising in this area, state agency representatives, municipal government and regulatory and monitoring officials, senior managers in utility and infrastructure service delivery firms, and environmental engineers.
The contributions are divided under the following broad subject headings: Advanced Waste Treatment Technology; Hazardous Waste Management; Disposal of Hazardous Waste in Underground Mines; Biological Treatment of Waste; Biosolids, Composting and Agricultural Issues; Environmental Effects and Remediation; Waste Reduction and Recycling; Landfills, Design, Construction and Monitoring; Waste Management, Strategies and Planning; Waste Management in Greece; Waste and Wastewater Treatment; Methodologies and Practices.