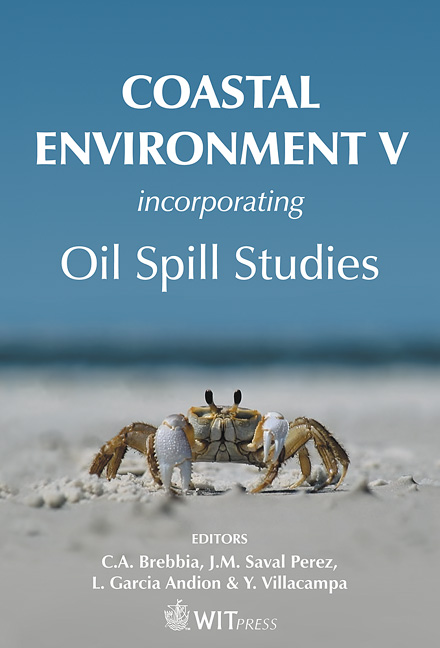 Coastal Environment V
Incorporating Oil Spill Studies
Edited By: C.A. Brebbia, Wessex Institute of Technology, UK, J.M. Savav Perez, L. Garcia Andion and Y. Villacampa, University of Alicante, Spain
$417.00 (free shipping)
WIT Transactions on Ecology and the Environment
Coastal zones are particularly affected by ecological, social and economic problems related to population growth and industrial or tourism activities. One of the most serious of these is environmental damage resulting from oil spills. Effective management strategies therefore need to consider coastal areas as dynamic and integrated systems.
Highlighting monitoring, analysis, modelling and control, this volume contains papers presented at the Fifth International Conference on Environmental Problems in Coastal Regions and the associated Fourth International Seminar on Hydrocarbon Spills.
Over 40 contributions are included and these focus on the following topics: COASTAL ENVIRONMENT: Ecology and the Environment; Water Quality Issues; Wetlands; Sediment Problems; Coastal Restoration; Atmospheric Aspects; Sea States Forecasting. OIL SPILL STUDIES: Modelling of Trajectory and Fate of Spills; Bioremediation; Detection, Prevention and Cleanup Measures.