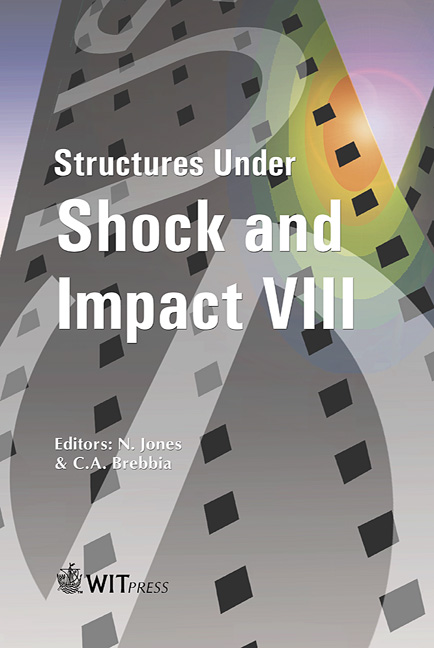 Structures under Shock and Impact VIII
Edited By: N. JONES, University of Liverpool, UK and C.A. Brebbia, Wessex Institute of Technology, UK
$462.00 (free shipping)
WIT Transactions on The Built Environment
The shock and impact behaviour of structures is an extremely challenging area. It is therefore important to utilize the contributions emerging from theoretical, numerical and experimental studies on structures, as well as investigations into material properties under dynamic loading conditions.

Reflecting the broad range of research work currently being carried out in academia and industry, this book contains the proceedings of the Eighth International Conference on Structures Under Shock and Impact.

Of interest to engineers from military, nuclear, aeronautical, transportation and other backgrounds, the papers included cover: Impact and Blast Loads; Protection of Structures from Blast Loads; Missile Penetration and Explosion; Seismic Engineering Applications; Energy Absorbing Studies; Crashworthiness and Impact Biomechanics; Behaviour of Structural Concrete; Behaviour of Composites; Material Response to High Rate Loading.