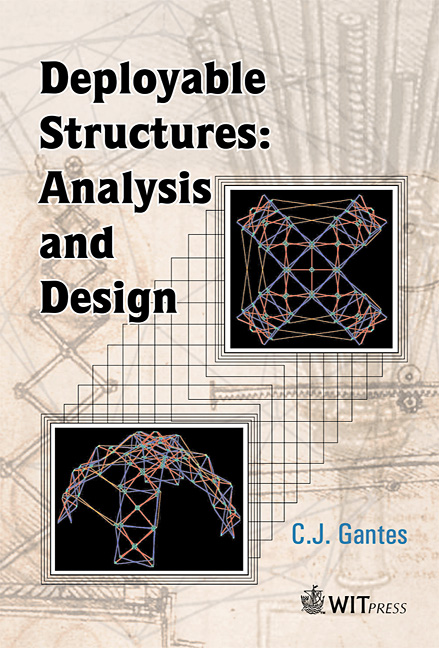 Deployable Structures
Analysis and Design
Authors: C.J. Gantes, National Technical University of Athens, Greece
$331.00 (free shipping)
High Performance Structures and Materials
"This is an excellent reference book, perhaps the only one on deployable structures. ...an excellent starting point for researchers who want to branch off into their own diverse areas of interest such as design architecture or component-level design. ...people working in this field will find this to be a valuable reference for the near future."
JOURNAL OF STRUCTURAL ENGINEERING

"...a great starting point for delving into the exciting field of deployable structure design. This work is strongly recommended for academic and corporate engineering libraries."
E-STREAMS

Research into and design of deployable structures requires the combination of many skills including knowledge of traditional mathematics, understanding of nonlinear structural behavior, use of modern numerical methods of simulation, and a great deal of engineering ingenuity.
Accessible to practicing structural engineers and graduate students with no previous knowledge of the field, this unique title formulates and solves the complex engineering design problems with which deployable structures are associated. It also presents the issue of design of snap-through type deployable structures in an organized way which will be of interest to more experienced readers. Up-to-date practice and recent research results are highlighted throughout.