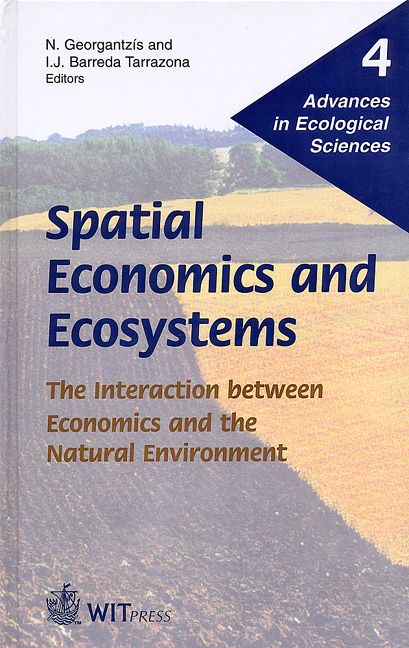 Spatial Economics and Ecosystems
the Interaction between Economics and the Natural Environment
Edited By: N. GEORGANTZIS, Universitat Juame I, Spain and I. BARREDA TARRAZONA, Universitat Jaume I, Spain
$345.00 (free shipping)
Advances in Ecological Sciences
This collection of original research and review articles and has been designed with the joint aims of inspiring future work and of reminding environmental economists and researchers from other disciplines that looking for similarities and common features in their studies is more important than magnifying their differences. It is also suitable for use as a postgraduate text.

The volume reflects the endeavour of mainstream economic thought to include, amongst its chief concerns, the study of all complex interactions between economies and natural space. It also documents efforts made by economists and other scientists to study the complex phenomenon of individual and collective decision making when faced with problems linking economic activity with the environment.

Presenting a pluralistic view of approaches and methodologies, rather than an exhaustive list of topics of interest to environmental scientists, the editors have brought together innovative contributions that can be read as self-contained pieces of work.