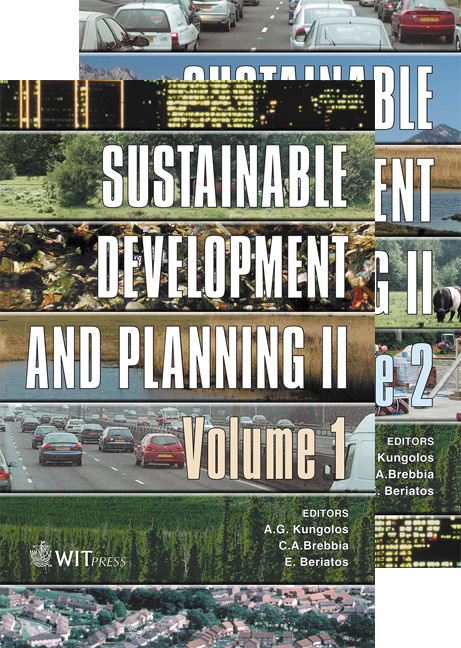 Sustainable Development and Planning II - 2 Volume Set
Edited By: A.G. KUNGOLOS, University of Thessaly, Greece, C.A. Brebbia, Wessex Institute of Technology, UK and E. BERIATOS, University of Thessaly, Greece
$1448.00 (free shipping)
WIT Transactions on Ecology and the Environment
It has become apparent that planners, environmentalists, architects, engineers, policymakers and economists have to work together in order to ensure that development can meet our present needs without compromising the ability of future generations.
In recent years many countries have experienced an increase in spatial problems that has led to planning crises. The use of modern planning technologies, such as geographical information systems and remote sensing, gives us the new potential to monitor and prevent environmental degradation. Effective strategies for management should consider sustainable development and planning and emphasise the need to handle these matters in an integrated way.
These volumes contain the contributions presented at the Second International Conference on Sustainable Development and Planning which deal with the following topics: City planning; Environmental impact assessment; Environmental legislation and policy; Environmental management; Waste management; Resources management; Geo-informatics; Transportation; Ecosystems analysis, protection and remediation; Regional planning; Rural development; A Multidisciplinary approach to territorial and environmental risk assessment and management; Social and cultural issues; Urban landscapes.