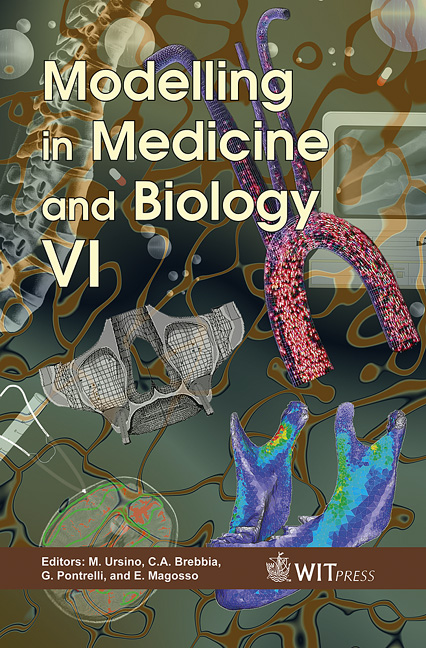 Modelling in Medicine and Biology VI
Edited By: M. URSINO, University of Bologna, Italy, C.A. Brebbia, Wessex Institute of Technology, UK, G. PONTRELLI, Istituto per le Applicazioni del Calcolo - CNR, Italy and E. MAGOSSO, University of Bologna, It
$538.00 (free shipping)
WIT Transactions on Biomedicine and Health
Mathematical models and computer simulation techniques have been playing an increasingly important role in biological and medical research during the last decades and their impact is certainly going to increase further in future years.

Featuring contributions from the Sixth International Conference on Modelling in Medicine and Biology , this book covers a broad spectrum of topics including: Simulation of physiological processes; Cardiovascular system; Neural systems; Biomechanics; Computational fluid mechanics in biomedicine; Orthopaedics and bone mechanics; Simulations in surgery; Advanced technology in dentistry; Data acquisition and analysis; and Image processing.

The book will be of interest both to medical and physical scientists and engineers and to professionals working in medical enterprises actively involved in this field.