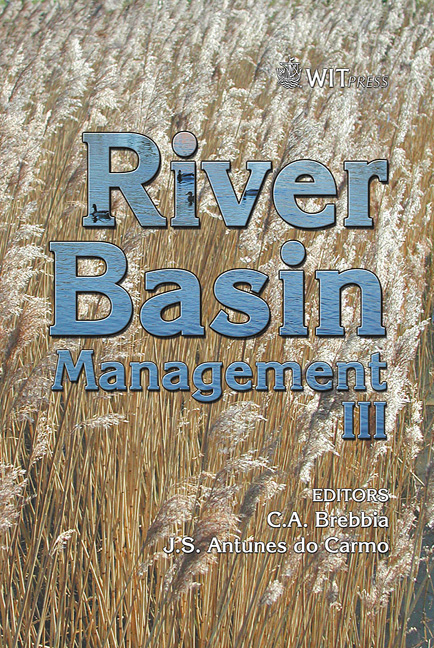 River Basin Management III
Edited By: C.A. Brebbia, Wessex Institute of Technology, UK and J.S. ANTUNES DO CARMO, University of Coimbra, Portugal
$579.00 (free shipping)
WIT Transactions on Ecology and the Environment
Recent changes in water systems are the result of practices that have been carried out without due care being taken to provide suitable management of natural resources. A concerted effort is therefore required in order to raise public awareness and strengthen the collective bodies responsible for managing hydrographic basins. There is also a need for increased investment in the development and transfer of knowledge and technology dedicated towards improved use and conservation of environmental resources.

This volume addresses recent advances in the overall management of riverine systems, including advances in hydraulics and hydrology, water quality modelling, sediment transport, flood forecasting, environmental protection and information systems.

A selection of the papers presented at the Third International Conference on River Basin Management are included, divided into the following topic areas: Hydraulics and hydrology; River and watershed management; Water resources management; Water quality modelling; Flood risk; Ecological perspective; MIS, GIS and remote sensing; Sediment transport; Case studies.