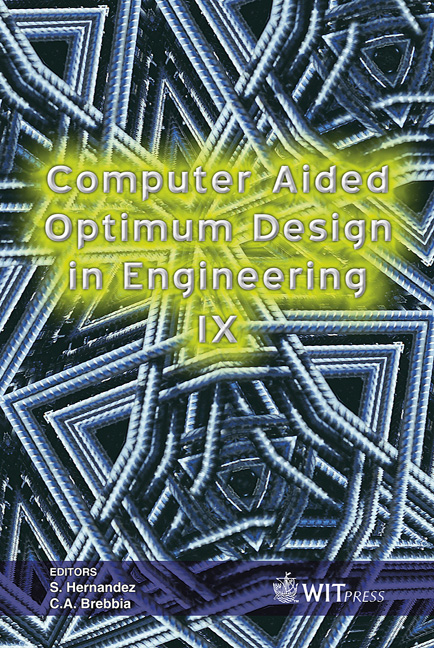 Computer Aided Optimum Design in Engineering IX
Edited By: S. Hernández, University of La Coruna, Spain and C.A. Brebbia, Wessex Institute of Technology, UK
$414.00 (free shipping)
WIT Transactions on The Built Environment
Engineers and designers at large have always aimed for the best performance for their prototypes. To obtain that, objective engineering intuition and long time

honoured rules and experience were usually the main allies in the design process.

Increasingly complex engineering task, a more competitive industrial environment and technological changes ask for more powerful design tools. In that regard design optimization methods constitute an ideal approach for improving the behaviour of the prototypes under study.

This book contains most of the papers presented at the Ninth International Conference on Computer Aided Optimum Design in Engineering ( OPTI IX ) held in Skiathos, Greece in May 2005. The papers range from innovations in numerical methods, enhancing the current capabilities of existing algorithms to practical applications on structural optimization, mechanical, car, civil engineering and mining engineering, manufacturing and some other industrial examples. Also, implementations in new emergent fields such as biomechanics and fluid-structure interactions. Overall, the list of research works show the maturity of optimization techniques and the vast number of disciplines they can be applied to.