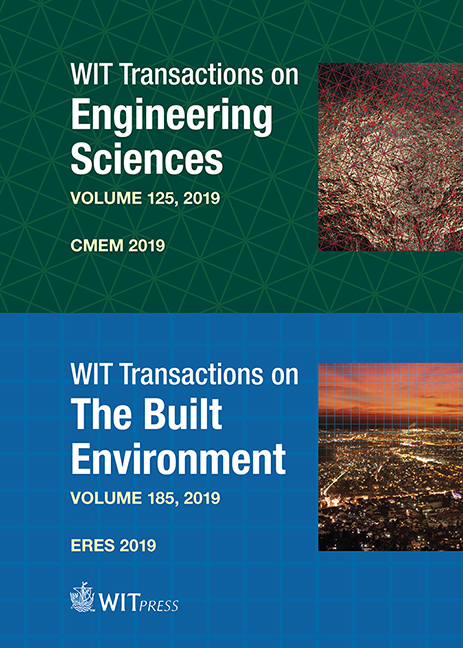 This book is a
forthcoming
release and is not yet available
Notify when available
Computational Methods and Experimental Measurements XIX
Edited By: P. De Wilde, Free University of Brussels, BELGIUM; G. M. Carlomagno, University of Naples "Federico II", ITALY
$229.00 (free shipping)
WIT Transactions on Engineering Sciences
In its 19th year the International Conference on Computational Methods and Experimental Measurements continues to provide highest quality research which forms this book. This volume examines a wide variety of topics related to new experimental and computational methods.
The continuous improvement in computer efficiency, coupled with diminishing costs and the rapid development of numerical procedures have generated an ever-increasing expansion of computational simulations that permeate all fields of science and technology. As these procedures continue to grow in magnitude and complexity, it is essential to validate their results to be certain of their reliability. This can be achieved by performing dedicated and accurate experiments, which have undergone a constant and enormous development. At the same time, current experimental techniques have become more complex and sophisticated so that they require the intensive use of computers, both for running experiments as well as acquiring and processing the resulting data.
Some of the subject areas covered are: Computational and experimental methods; Fluid flow; Structural and stress analysis; Electromagnetic problems; Structural integrity; Destructive and non-destructive testing; Heat transfer and thermal processes; Advances in computational methods; Automotive and Aerospace applications; Applications in industry; Ocean engineering and marine structures; Fluid structure interaction; Bio-electromagnetics; Hybrid methods; Process simulations; Validation of computer modelling; Virtual testing and verification; Simulation and forecasting; Measurements in engineering.