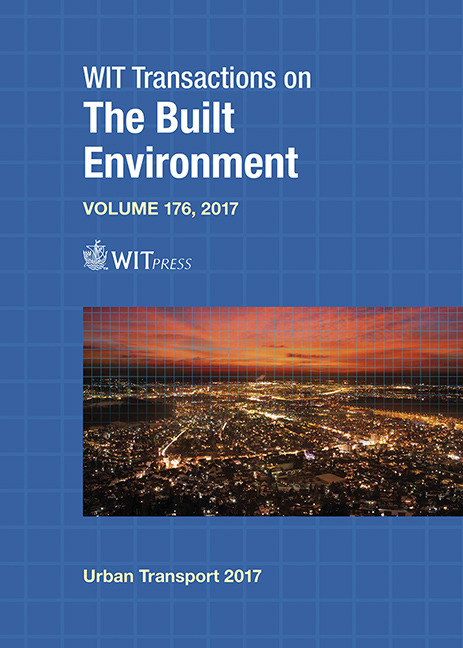 This book is a
forthcoming
release and is not yet available
Notify when available
Urban Transport XXIII
Edited By: C. A. Brebbia, Wessex Institute, UK; S. Ricci, University of Rome "La Sapienta", SPAIN
$128.00 (free shipping)
WIT Transactions on The Built Environment
Forming the 23rd addition to a successful series, this book contains papers presented by an extensive selection of international delegates at the 23rd International Conference on Urban Transport and the Environment. Due to its continued success and multiplicity of topics, the series is considered to be a leading source of new research in the area of transport engineering.
Transportation in urban areas, with its related environmental and social impacts, is of significant concern for government policymakers and for the urban citizens who need efficient transport systems. Extensive reviews of these systems are required to devise and then safeguard their operational use, maintenance, safety and security.
The continuing requirement for better and more efficient urban transport systems and the need for a healthier environment has added to the increasing international desire for new technologies and developments in this essential field.
The variety of topics covered reflects the complex interaction of urban transport systems with their environment and the need to establish integrated strategies. These topics include: Public transport systems; Urban transport planning and management; Environmental impact; Economic and social impact; Safety and security; Transportation modelling and simulation; Intelligent and advanced transport systems; City logistics; Inter-modal transport systems; Mass transport strategies; Freight transport; Railway systems; Port and city; Mobility and public space; Innovative electric transportation; Eco-mobility transport systems; Integrated network systems; Traditional and alternative fuels and energy; Public policies and governance.